Summer Craftathon™ was Held June 6, 2020
The official Southern Crush Craftathon™ is a full day, real-time virtual crafting marathon that consists of:
36 expert crafters sharing their newest ideas
Craft/DIY every 20-minutes (live online videos)
Non-stop creativity for a full day of creative fun (YES PLEASE!)
You simply need to join the FREE private Facebook group. Get a sneak peek at some of the most creative ideas for the upcoming season of crafting.
Free access is available to everyone for 48 hours. Check it out here…
You can enjoy the VIP experience with lifetime view access for all 36 videos, supply lists (prior to event)
This is an epic event that is attended by hundreds of thousands of viewers from around the world viewing the videos online from the comfort of their couches. The full list of FAQ's is on the host website, Southern Crush at Home.
Registration is over, but watch for more Craftathons!

Every Craft-a-thon™ has prizes! It's always FREE to register to win, too!  We've given away, $100 Amazon gift cards, Starbucks gift cards and FREE t-shirts! The excitement just from the prizes alone can be enough to make you want a Craft-a-thon every single day!  Don't forget to enter to win–ONLY ONE ENTRY PER PERSON WILL BE COUNTED. Lucky winners will each receive one of the following prizes including (1 of 5) $25-100 Amazon gift cards or (1 of 8) $5-10 Starbucks gift cards!
HEAR FROM SOME OF THE PAST WINNERS OF THE CRAFTATHON™:
Go all-in with this cute Crafathon summer shirt too!
Each Southern Crush Craftathon™ has its own uniquely designed official event t-shirt. Super cute–"Red, White & BLOOM!" 2020 Summer Craftathon™ T-shirts are here and ready for you to grab your size (XS-4X) today to wear it for the event!  All of our sponsors are listed on the back.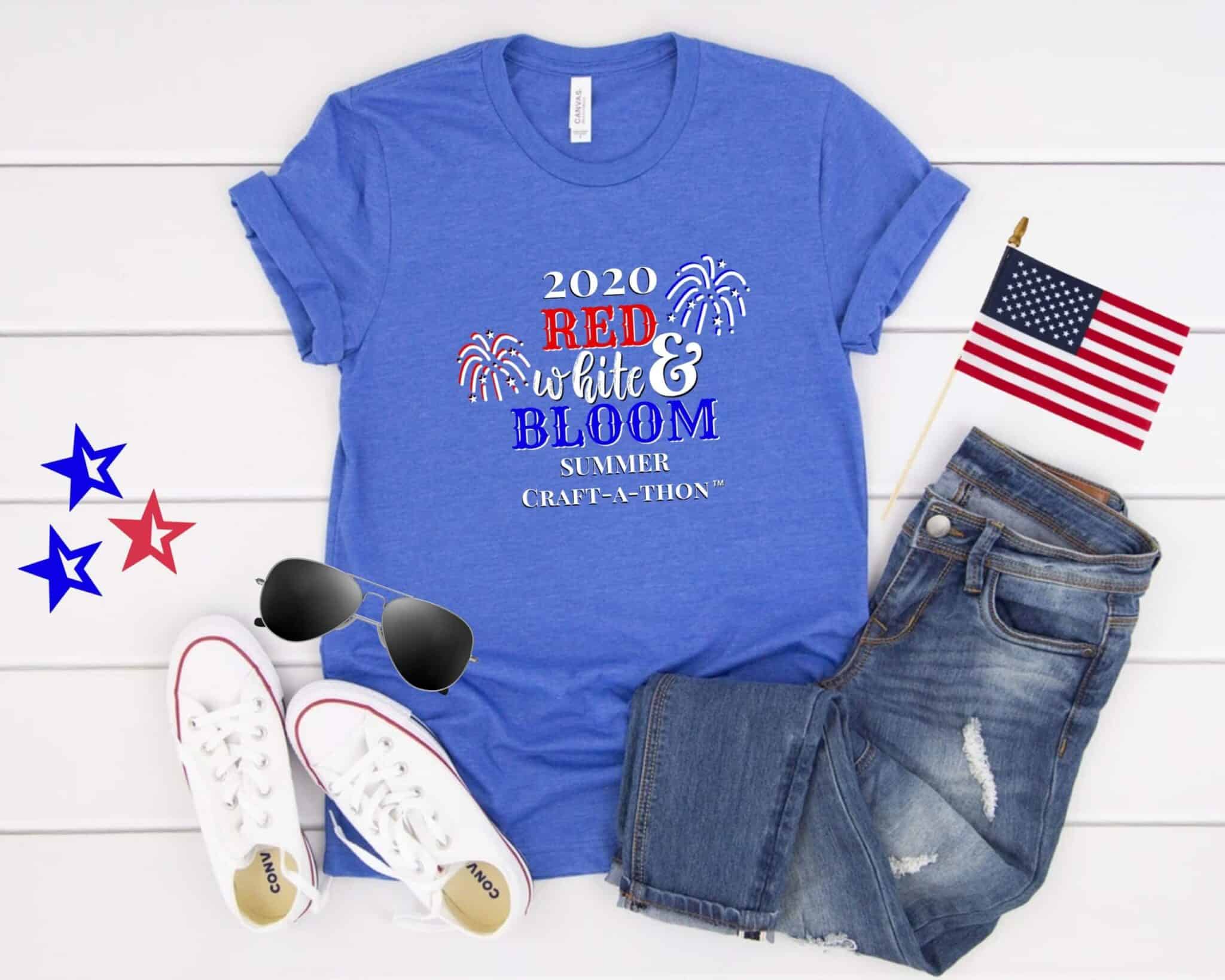 If you've never heard of the Southern Crush Craftathon™; I invite you to watch a little preview video of the previous craftathon™ that was held in the Fall just before Christmas.
This quarterly crafting event has quickly grown in popularity with the crafting community and draws thousands of excited crafters from literally around the world!
Read more and register over at Southern Crush home. Thanks Melanie!